Sohan Roy
Award Winning Hollywood Film Director, CEO & Founder of Aries Group of Companies, Naval Architect, Writer, Poet with Guinness Book and Oscar Entries
"Where work is worship, time is God and clocks are idols.
Be religious at your work"
Executive Summary
Accomplished, performance driven professional and a proven leader credited with pioneering innovations in Film, Media Maritime and Medical industries.
India's first Hollywood director with mainstream Oscar entries.
Directed the first film from India to qualify for Golden Rooster Awards (Chinese Oscar)2012
Founder and CEO of Aries Group of Companies UAE, a global consortium of 59 companies operating in 25 countries www.ariesgroupglobal.com
Media specialist who owns three global TV channels with a state-of-the-art Production House and Studio
Member- International Academy of Television Arts & Sciences
Promoting Indo-Chinese film collaborations to a global level by initiating Indo-China Film partnerships and co-productions.
Latest acquisitions are Vismayas Max (One of the largest Post Production studio in India) and Epic Studio, the largest 3D Motion Picture Studio in India.
Inventor of world's first Solar AC Bed.
Director, Project Designer and Producer of award winning Hollywood movies and documentaries that earned international accolades including 23 Oscar selections and 215 international recognitions.
A versatile Creative Entrepreneur, Philanthropist, Writer, Poet and Director who proved himself worthy in his areas of expertise.
Listed amongst the Top 53 Indian Business Leaders in the Arab World by Forbes 2015 and 2016.
Forbes Middle East ranks Sohan Roy as Top Indian Leader in the Arab World 2017.
Sohan Roy ranked at Top 100 Indian Business Owners in the Arab World 2018 by Forbes Middle East.
Forbes Middle East ranks Sohan Roy as Top Indian Leader in the Arab World 2019.
Listed amongst the Top 53 Indian Business Leaders in the Arab World by Forbes 2019.
Pioneering Concepts
Member of Advanced Imaging and 3D Society.
Promoter of AriesPlex - One of India's Biggest Multiplexes.
Promoter of Medibiz Ayur Resort- India's first Naturopathy based wellness resort.
---
Stretegic Partnership with China
Sohan Roy took the path breaking initiative to form an Indo China Film Development platform to build a bridge between the film industries, ensuring technology transfer, Indo China Co productions and other collaborations, which will help both the industries to overtake Hollywood within a very few years. Chinese films has already made it's presence felt all around the globe and Indian film Industry is expected to do the same with ProjectIndywood. Both India and China has proved to be a sought after destination for movie post production, Animation and VFX. The partnership will ensure that the strengths of both industries will be explored, so that both will be benifited.
---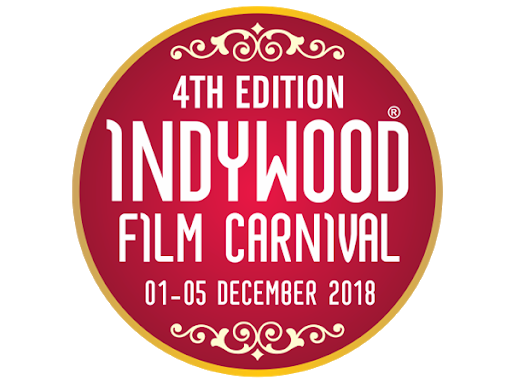 Project Indywood
Sohan Roy conceptualized Project Indywood, a revolutionary venture to integrate and transform the Indian film industry to place it on top of Hollywood within 5 years. The project includes having 10,000 new generation multiplex screens across India with high definition 3D projection and ATMOS sound design with the support of potential NRI investors. The vision of the project is to brand and market Indian movies globally through various Film Festivals and Film Markets and to establish India as the venue for the largest Film Festival and Film Market in the world.
www.ifm.co.in
---
Indo-China Giant Screen
Signed an MOU with Chinese Giant Screen to form a new establishment called Indo China Giant Screen (ICGS). ICGS is established for creating revolutionary changes in Indian film exhibition culture with advanced technical assistance from China. This establishment will also work hand in hand with Project Indywood, by setting up 300 screens across the country in 5 years. The screens will deliver high movie quality which is competent to IMAX in a comparatively less cost.
---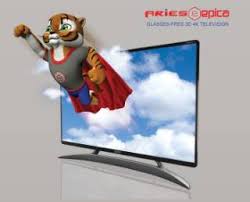 EPICA - Glasses-free 3D TV
Launched world's 1st Glasses- free 4K- 3D TV - EPICA in October 2014 at GITEX Dubai. EPICA, the world first glasses-free 3D TV is designed to open up new vistas of viewing experience and spark revolution in the electronic Industry. The EPICA is unique with the autostereoscopic 4K display and offers a magnificent resolution of 3840*2160 Pixels. The 4K display delivers the best depth performance, widest viewing angle, lowest cross – talk, and deepest black levels. These special technical features of EPICA TV help the viewer to go through a unique experience.
---
Creative Management Principle
Introduced and successfully implemented the Creative Management Principle of making the company as a society to share 53% of its profit with the employees to make them more responsible and committed. The unique concept of considering the entire company as a family, while the parents are being honoured with lifelong pension for their efforts to mould their child as a professional to serve the company, has become a Model Management Principle with better humanitarian values. Aries is perhaps the only company in the world to initiate such a pioneering concept.
---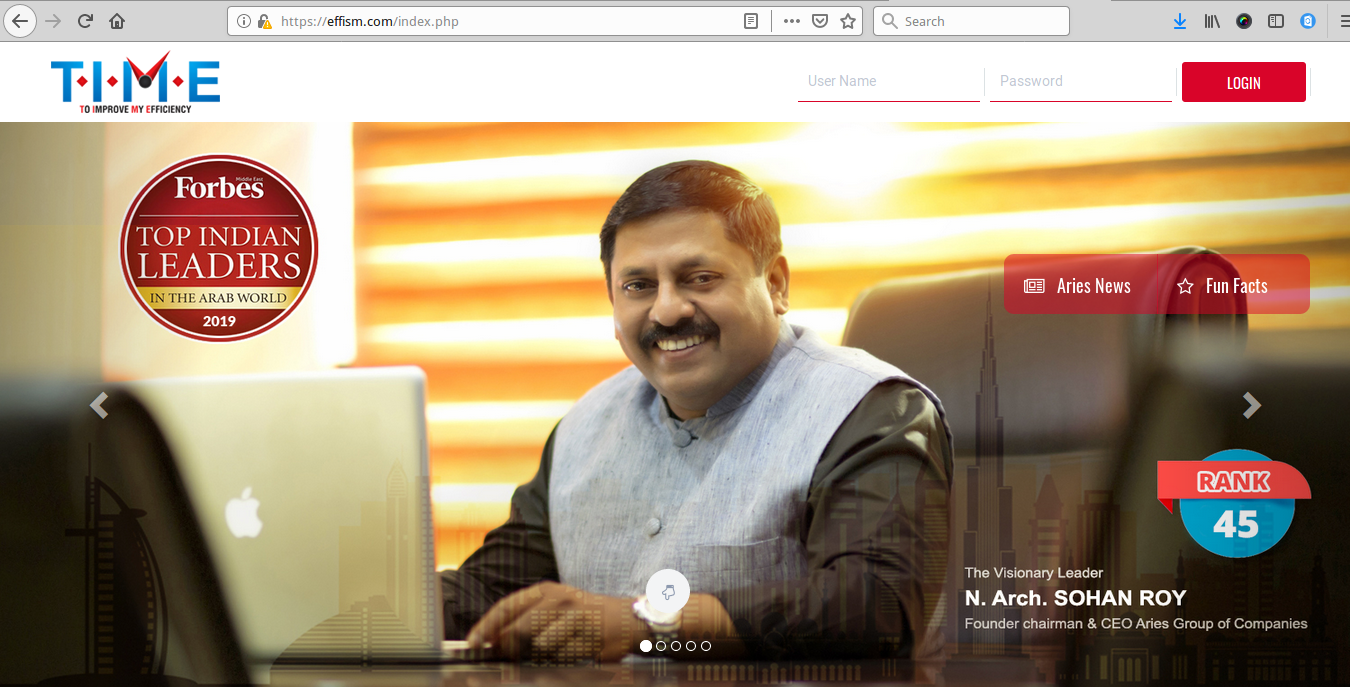 T.I.M.E, the Efficiency Software
The mastermind behind the internationally recognized (MARSIM2014) state-of-the-art software developed as part of Industrial Doctorate Programme that breaks traditional conventions of management assessment skills. T.I.M.E (To Improve My Efficiency) will enable every individual in the organization, irrespective of their position, to document their daily activities on a per-minute basis and enable them to improve their efficiency by themselves. By using the efficiency software, the top management can track and monitor every single activity in the organization without waiting for conventional appraisal reports from Managers or Division Heads. It also identifies the strong and weak links of the organization.
www.effism.com
---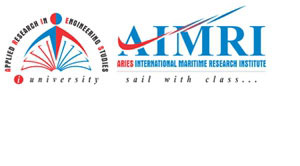 Aries International Marine Research Institute
Concept Creator to introduce Innovative Technology with Visual Media Training in Maritime sector with own venture 'Aries International Maritime Research Institute' (First i-University in Maritime field). AIMRI also venture research initiative to offer Industrial Doctorate Programmes for the Pioneers and Innovators in Maritime Sector.
www.aimri.in
---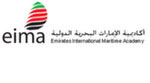 Strategic Partnership with EIMA
As part of Industrial Doctorate Programme, developed a new Generation Education and Training system with minimum communication loss and manpower requirement using the potential of visual media and audio surround system. As part of this concept, initiated Strategic Partnership by launching Emirates International Maritime Academy UAE along with Dry dock World & Maritime World with a vision of creating World's No.1 Maritime Training Centre by the Year 2020. This new generation education system is introduced as part of Maritime sector's contribution to EXPO 2020 in Dubai.
---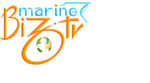 Marine BizTV
Marine BizTV, the 24hr free to air global maritime TV channel serves as a unique platform for international maritime activities. Being sector specific for the marine and maritime world, the channel aims at being a single point of contact for all maritime activities and information worldwide, transmitting and helping to create a safer maritime world. Marine BizTV cater the best medium to infotainment thereby tracking paths for business development and promotion that bestow a new vision into the entire maritime trade. It is the first among the telecast media to get an ISO 9001 certification.
www.marinebiztv.com
---

Safe BOTEL - The Unsinkable Houseboat
Concept Creator and Naval Architect of Safe BOTEL, a scientifically designed, unsinkable steel houseboat with unique attributes converging safety with luxury for a perfect getaway. BOTEL is an indigenous houseboat with an unusual facet including great interiors and eco friendly features. It is the first scientifically designed unsinkable houseboat in India, made of steel, with unique features and was nominated for the Seatrade Awards , one of the most prestigious awards in the Maritime Industry.
www.safebotel.com
---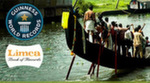 Aries Punnamada Chundan - Snake boat with Guinness Book of World Records Entry
Concept Creator and Naval Architect of Aries Punnamada Chundan, the largest steel snake boat in the world. The snake boat boasts a length of 144 ft and can accommodate up to 141 rowers. This boat has found place in Guinness Book of World Records, Limca Book of Records and Asia Book of Records.
www.urukkuchundan.com
---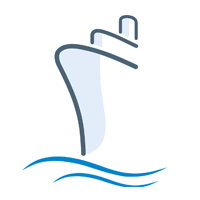 Introduced the Most Fuel Efficient Topless Ship concept
Currently working on the Topless Ship Concept Development Project as its Creative Head with research in patenting the design.
---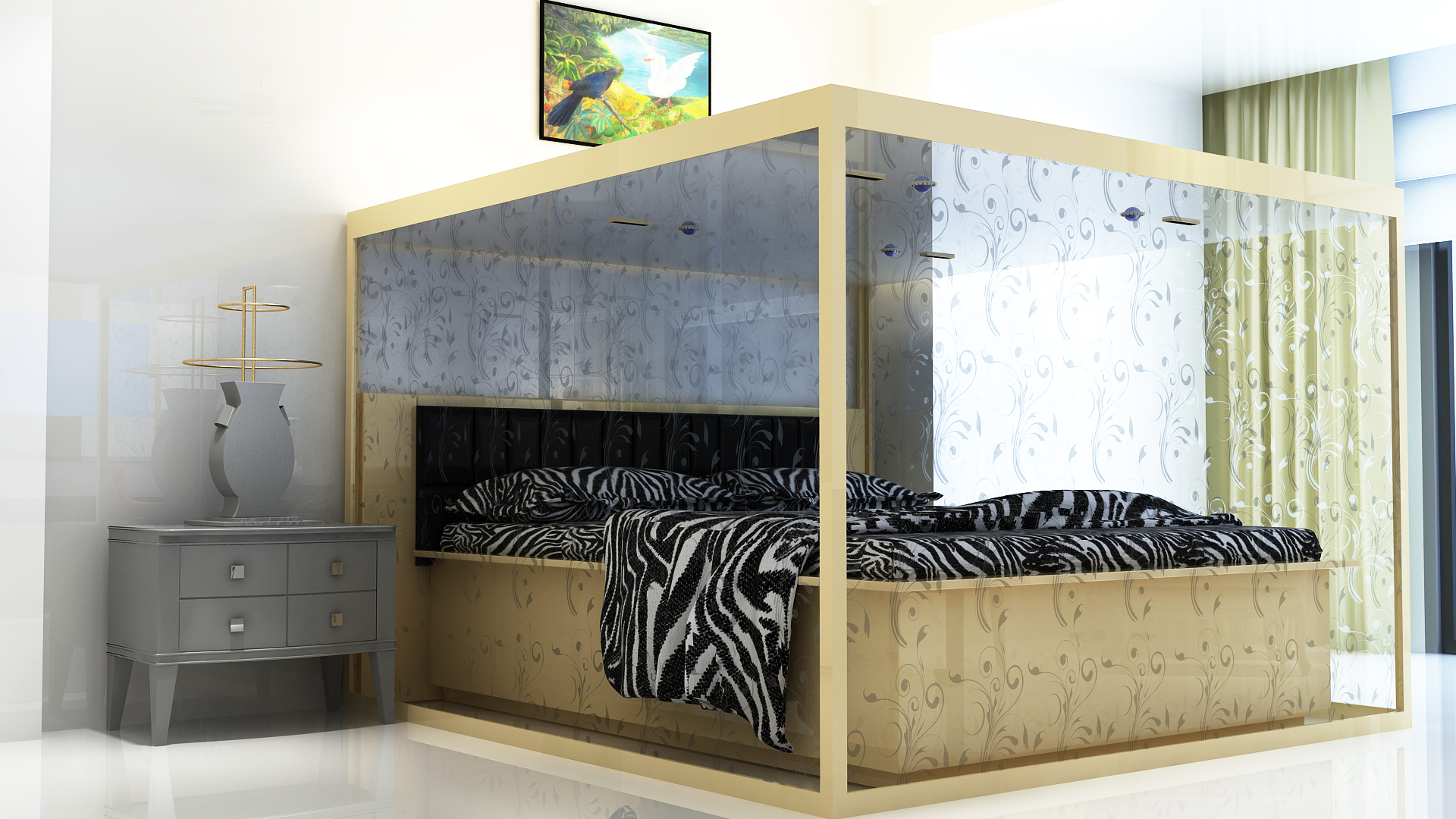 Solar AC Bed
Conceptualized and invented the world's first Solar AC Bed that cuts down electricity costs to a fifth by utilizing on-demand micro space application. The environment friendly design allows the product to be operated in remote locations, as well as for applications in eco-tourism.
---
Health Beverages
As part of creating a sustainable business model for the fresh juices sector, AIMRI certified juice centres have been set up with centralized sourcing, production and delivery of organic fruit & vegetable beverages.
---

Medibiz Ayur Resort
Promoter of India's first naturopathy based wellness resort offering specialty treatments in preventive health care. Treatments are available as per natural Kerala medicinal practices, 365 days a year.
---
---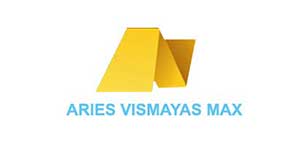 Aries Vismayas Max
Aries Vismayas Max is a full service, world class post-production facility, offering a complete creative package for film and entertainment industry. Set up by the legendary Malayalam actor Mohanlal, Vismayas Max was the first ever DTS mixing studio in Kerala and now houses state-of-the-art Dolby Atmos Mixing Studio and DaVinci Resolve DI Suite. The studio offers complete post-production facilities consisting of editing suits for both films and TV, a recording studio for song recordings, film dubbing, recording background music, sound effects and a DTS mixing floor both for regular films and animated films. www.ariesvismayasmax.com
---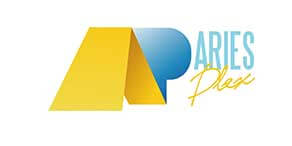 Aries Plex
The movie lovers of Thiruvananthapuram can enjoy a unique multiplex experience as the 35 years old SL Cinemas has been transformed in to a state-of-the-art multiplex offering a whole new viewing experience to the cine goers. The theatre complex, now named as AriesPlex, has set a new gold standard of movie going with South India's biggest Silver Screen and dual 4K projection system. The complex will be inaugurated on June 11 with the premier show Jurassic World. www.ariesplexslcinemas.com
---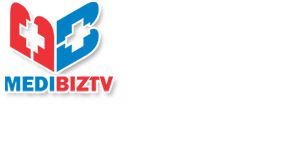 Medi BizTV
Conceptualized and initiated Medi BizTV, the first global health care TV Channel that is dedicated to health and wellbeing. The channel serves as a tool of integration for the global health care sector and a medium to communicate health care and medical information to the people across the world. It is envisaged to become one-of-its-kind media house owned by the health care sector. www.medibiztv.com
---



Technical and Entrepreneurial
President of International Maritime Club - The largest Club of Maritime Associations and Organizations worldwide. IMC is a non-profit making organization where professionals from various sectors of the maritime industry come together under one roof. The IMC is open to any maritime association that has been continuously striving hard for the development of the society as well as their members. Now IMC has about 200 member associations from around the world.
www.internationalmaritimeclub.com
2022
Honored with the Global Peace Award at the Global Summit 2022 for Peace and Humanity Award Ceremony organized by the Council for Universal Peace (CUP)
2021
First Indian to be honoured with the Knighthood of Parte Guelfa in Florence, Italy.
Honored with "Better World Fund Unity Award" by Better World Fund at Cannes Film Festival 2021.
Honored with Fame Times International Excellence Award 2021
Honored by World Book of Records UK for publishing illustrated poems without break for 1000 days
Received World Book Of Record London
2020
Received Honorary Professional Doctorate Certificate in Global Leadership and Management by European International University (EIU), Paris
Presented with UAE India Business Excellency Awards conducted by IMBC UAE Financial Professionals
Bestowed with Business Acharya Award 2020 by E-unnati
Bestowed with Satyan National Film Award 2020 by Gandhi Bhavan Trust
2019
Receiving IBMC Business Excellency Award @Abudhabi
Sohan Roy Wins International expat puras of global Malayali Federation
Sohan Roy Wins Vayalar Ramavarma Pravasi Award
45th place in Forbes Middle East's fourth annual ranking of Top Indian Business Leaders in the Arab World
Sohan Roy Wins German Global Malayali Federation Pravasi Award
Inspiring Icon of The Year Award by Saraswathi Vidyalaya
2018
Lalithambika Antharjanam Award - 2018
Project Designer of Aickarakkonathe Bhishaguaranmaar (Physicians of Aickarakkonam), World's second CSR charity movie
53th place in Forbes Middle East's fourth annual ranking of Top Indian Business Leaders in the Arab World
2017
Global Indian of The Year Award-2017 awarded by Asiaone
Awarded the Malayalee Ratna Award 2017 by Pravasi Express
Bestowed with Indian Achievers Award 2017 for Business Excellence
Recognized with the Honorary Award for Excellence by Rajasthan International Film festival (RIFF 2017)
Launch of Naturopathy based Medibiz Ayur Resort 2017
Initiated research into AIMRI certified Organic Health Beverages 2017
Member- International Academy of Television Arts & Sciences
Vice President of WMC, World Medical Council
International Paper Presentation on topics

Importance of Visual Media in Maritime Industry Unveiled
Digitization of Seafarers Document CDC
The international Market Potential of Snake Boats
DAM999 - The first Hollywood movie for the branding and promotion of the Maritime industry

The movie will be co-directed by master craftsman I.V. Sasi
Concept creation and successful execution of the three mega youth festivals in the Middle East where more than 2000 talented youth participated in each of the events
2016
CEO of the Year bestowed during Mutiplex Excellence Awards conducted by Stars of the Industry Group
India Achievers Award 2016 for Business Excellence
Bestowed with Acharya Hasti Karuna Employer Award 2016
National Achievers Award 2016
40th place in Forbes Middle East's fourth annual ranking of Top Indian Business Leaders in the Arab World 2016
IRS (Indian Register of Shipping) UAE Advisory Committee Member
Director of Burning Wells, a 175 Crore project Hollywood film on Kuwait War.
Shortlisted to the CSR category at the 28th Seatrade Awards 2016.
Producer of World's First CSR movie – JALAM
To initiate green preservation efforts, as part of the Aries CSR agenda, the company will plant more than 253 plant varieties and cultivate paddy in 10 acres of land at Desamangalam, Kerala.
2015
45th place in Forbes Middle East's third annual ranking of Top Indian Business Leaders in the Arab World 2015
Business Leadership Excellence Award 2015 by World Leadership Congress
Alleem Excellence Award 2015 for 'Next- Generation Leadership of the Year'
Heading Nepal Rescue Drive and contributed one day salary of Aries Group of Companies for the rehabilitation of earthquake victims
Headed Chennai Flood Relief activity to support 153 families for reconstructing houses in the flood stricken remote areas of Tamil Nadu.
Excellence Award by Dubai Shipping Agents Association for the contribution towards Maritime Service
Founder Director of Indywood Film Carnival
2014
Recipient of Global Indian of the Year 2014 Award
Recipient of Sevachakra Puraskar/Shining Image of India Award 2014 by All India Economy Survey Award Council
Super Quality Crown Award for Aries Group from All India Economic Survey Award Council
Concept Creator of Project Indywood
2013
Bestowed with Rajiv Gandhi Shiromani Award 2013 for outstanding contribution towards industry and society as a whole
Recipient of Indira Gandhi Sadbhavana Award 2013
DAM999 awarded Best English Film at Sangli Film Festival 2013
DAM999 honored with Award of Excellence at International Film Festival for Comedy, Romance and Music 2013
DAM999 honored with Award of Excellence at International Film Festival for Spirituality, Religion and Visionary 2013
DAM999 honored with Award of Excellence at International Film Festival for Peace, Inspiration and Equality 2013
DAM999 officially selected at Salento International Film Festival 2013
DAM999 officially selected at Detective Fest, Tehran International Film Festival, Jaipur International Film Festival 2013
Founder President of NRIPA - Non Resident Indian Producers Association 2013
DAM999 honored with 3 awards at International Film Festival for Environment, Health and Culture, Indonesia
Heading the Charity Drive through IMC for the welfare of the families of Mariners who are under the custody of Somalian pirates
Expert Faculty at several premier educational institutions including IIM
2012
The first film from India to qualify for Golden Rooster Awards (Chinese Oscar) 2012
Special screening of DAM999 at International Maritime Organization (IMO), London 2012
Pravasi Bharathi 'Chalachithra Pratibha (Cinema Talent) Award' 2012
Award of excellence for the Motion Picture Sound Track and Award of Merit for Original Score by Global Music Awards 2012
Producer & Project Designer of Saint Dracula 3D: 4 Oscar Selections in 2012
Project Designer & Co-producer of Kamasutra 3D : 7 Oscar Selections in 3 categories - Best Movie, Original Score, Original Song (5 songs)
2011
New age Icon of the Year 2011
Voted amongst top 25 NRI leaders by NRI Power Podium 2011
K R Narayanan Foundation Award for the Year 2011
First Hollywood movie by mariners which was tagged as the most controversial movie of 2011 released by Warner Bros.
Authored Novel & Screen Play of DAM999 which entered Oscar library in 2011
Consecutive Oscar Entry: 5 Oscar selections in three categories for the movie DAM999 - Original
Song (3 songs), Original Score, Best Picture 2011
Honored with 'Star Award for Achievement in Film Industry' by International Film Festival Antigua Barbuda 2011
Chief Editor and Concept Creator of All Lights Film Magazine 2011
Director of Hollywood Movie DAM999 (3D)
Lyricist of the movie DAM999 in (5 Songs in 3 languages - got selected to Oscars)
Launched Industrial Training Programme under Aries International Maritime Research Institute (AIMRI) to mould young marine aspirants with a concept of pay while you earn
2010
Moderator of various prospects of Indian Shipbuilding Industry at APM
Organizing Head for the first of its kind fashion extravaganza "Navarasa"
2009
Selected as one of the top business leaders from Kerala in GCC- Book of Achievers 2009
Recognized as one amongst the 'Top 30 Business Leaders in the Middle East by Gray Matter Media
2008
Organizer and Concept Creator of Boat India'08, the International Boating and Yachting Conference/Exhibition in India
Organizer and Concept Creator of Maritime Cultural Olympics 08, in India
Organizer of MASTECH, the International Marine and Technical Conference/Exhibition
President of Maritime Film Society
Organizing Head of Maritime Film Festival - Ocean Blue
Served as the President of Middle East Alumni of Ship Technology
Outstanding Member Award from KERA, an association of more than 5300 engineers in the UAE
Introduced Parent Pension & Employee Pension Scheme for Aries Staff
Adopted 10 Ekal Schools in India to provide free education for students from remote villages
Introduced Aries Educational Scholarship as part of corporate social responsibility venture
2007
Convener - International Cultural Olympic ECHOFEST-'07 2007
Concept Creator and Organizer of 'International Maritime Awards', an exclusive award ceremony for the Marine community
Organizer and Concept Creator of ShipTek- World's first Maritime conference on Ship Building and Conversion Technology with live coverage
Creative Head of Marine BizTV- the world's first global maritime channel
Creative Head of the Publications - VOYAGE and Waves
Concept Creator of Digi Booth- first digital exhibition booth
First MAST Excellency Award from MAST- Middle East Alumni of Ship Technology, UAE
Nominee for the "Most Innovative Project 2007" Seatrade Award
President of International Maritime Club
2006
L Channel Mini Screen Award 2006 for Best Director & Lyrics-Music Album 2006
Concept creator and Naval Architect of "Urukku Chundan" the longest steel-snake boat in the Director of DAM999-the most controversial movie of the year world to enter Guinness book of world records
Nominee for the "Most Innovative Design 2006" Seatrade Award
2005
Creator of F-Card concept, a new venture to save Film industry in 2005
Concept Creator & Naval Architect of Solar Powered BOTEL (Backwater Operated Tourist Entertainment Launch) - a Steel 'Kettuvallam" operating in Kerala.
2004
Organized charitable works for Earthquake and Tsunami Victims
2003
ECHOFEST - Inter School Music 2003-2006
Written songs for six music albums and three movies 2003-2006
AKCAF - Open School 2003-2004
2002
President of Indian Expatriate Cultural & Heritage Organization, Sharjah, 2002-'04
2000
Thirumuttam - Inter School 2000-2002
1999
Treasurer for Thirumuttam, an Expatriate Cultural Organization, 1999-2001
1998
Established Aries Marine & Engineering Services in Sharjah, UAE
1990's and Beyond
Published articles in International Marine Journals namely, Marine World, Arabian Yachts, Shipstechnic etc.
Consultant for more than 700 companies in the world
Rules drafted for Dhows operating in the Gulf
Scripted and directed 53 skits and dramas with own script
Organizer and Concept Creator of Aries Talent Search, Cochin, India
Organizer and Concept Creator of Aries Music Survey, Cochin, India
Organizer and Concept Creator of Aries Music Auction, Cochin, India
Key Areas of Expertise
Naval Architecture
Concept Development
Thought Leadership
Time Management
Medical Tourism
Renewable Energy
Business Strategy
People Management
Motivational Training
Film Direction
EDUCATION
Engineering Degree in Naval Architecture & Shipbuilding from CUSAT, in accreditation with Rostock University, Germany.
American Society of Non Destructive Testing Level II
Member, Institution of Engineers (India)
Chartered Engineer
Lead Auditor of ISM and ISPS
Diploma in Film Direction from Hollywood Film Institute
Currently Doing Industrial Doctorate Programme through AIMRI
Personal Profile
Family
Married to Mrs. Abhini Sohan. Mrs. Abhini, the Managing Director of Aries International Interiors - Dubai, is a qualified interior designer and a versatile classical dancer. She also teaches Dance, Arts & Crafts
Twin daughters Nirmalya and Nivedya, Pursuing Masters Program in Naval Architecture at the University of Southampton, UK.
Present Address
Sreevilas, Aickarakkonam,
Kakkodu P.O, Punalur,
Kerala, India
Tel: +91 484 4066666
Present Address
P.O.Box 24496, Aries Group,
Tower 400, Mina Road, Rolla,
Sharjah, U.A.E
Tel : +971 6 5533300
Fax : +971 6 5533100
"Time is money... We count even seconds"